Glover Memorials Art...
Pictures tell a thousand words, and so with memorials, art can often define and personalise the monument. We believe we can offer some of the best artwork available anywhere. Here are some innovative art projects that Glover Memorials has pioneered.
Design Work | Large Portraits | Custom Art | Light Blasting | Custom Stones | Laser Etching | Carved Memorials
...Design Work
We can take a 3D object and turn it into a piece of art that is meaningful to you, here are some examples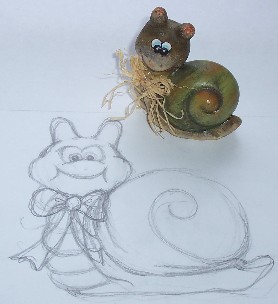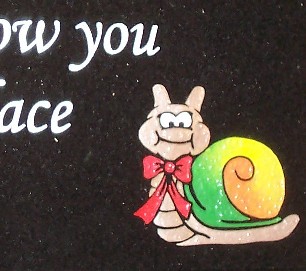 Clay Snail Knick-Knack drawn and then turned into a piece of art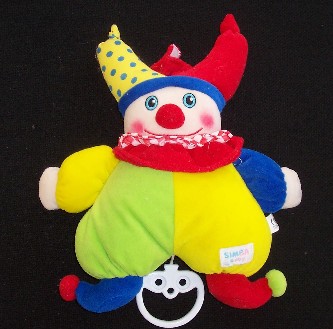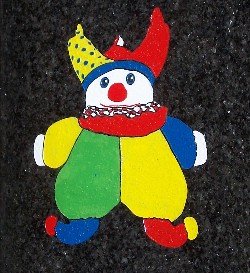 Babies soft toy replicated into stone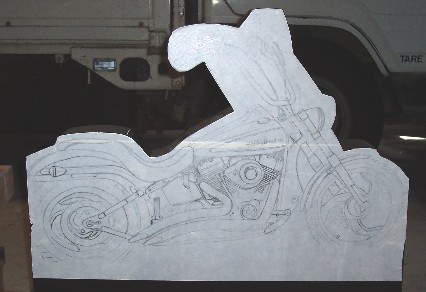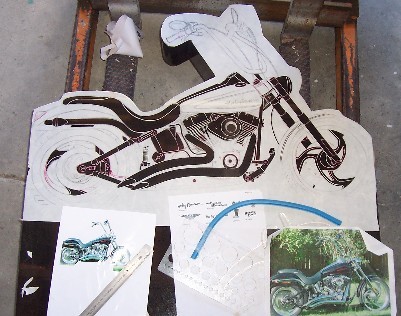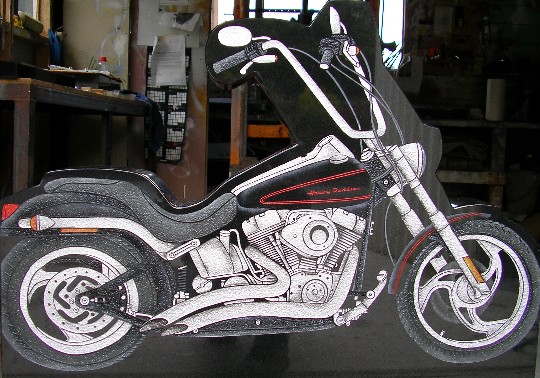 Custom made Harley Davidson Motorbike reproduced in Granite
...Larger than life portraits
Larger than life portraits in natural, white, silver or 23ct Gold. These can be made from any photo, in any size and can be the perfect complement to any headstone. This portrait was done onto a full side of a 600X450 granite stone, and sits in the window of the Porirua showroom where it can be seen for hundreds of metres and attracts a lot of attention.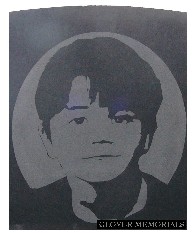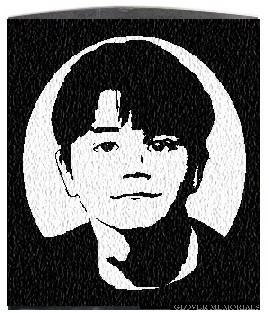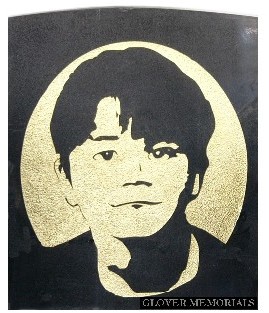 Compare this to the orignal photo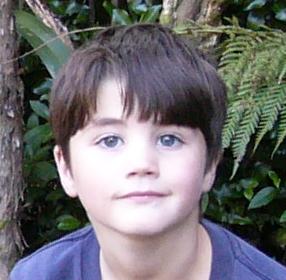 ...Custom Art
We can work with you to find and create meaninful designs, symbols, emblems and logos that represent your family. Here is an example of a map of Rarotonga that we recently made for a client.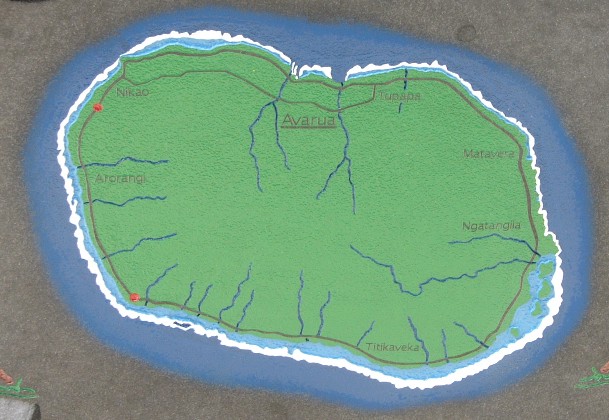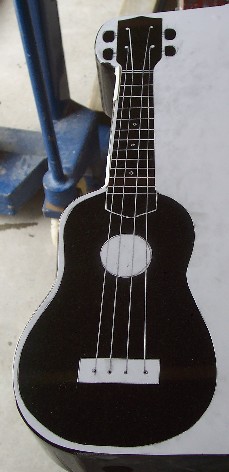 Ukelele Design with Stone shaped to fit.
...Light Blasting
Light blasting allows for any drawing or scene to be reproduced in an abstract way on granite. The effect can be stunning.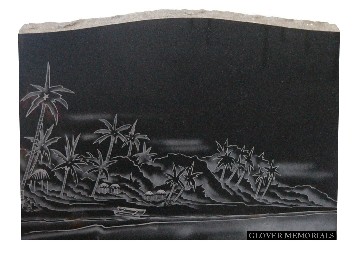 This Island scene is in the Porirua Showroom.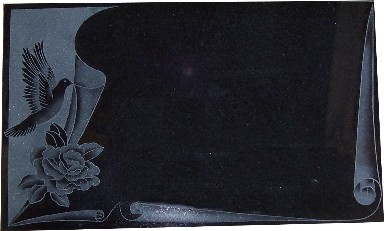 Plaque with Dove and Pages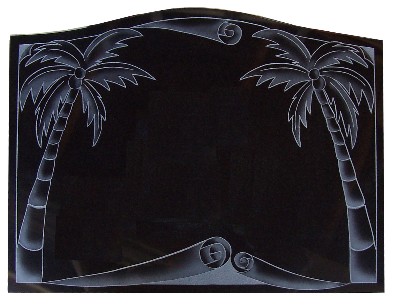 Saddle with Coconut trees and pages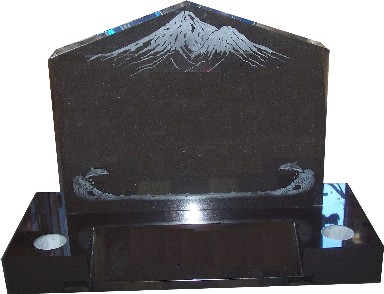 Mount Taranaki & Jumping Dolphins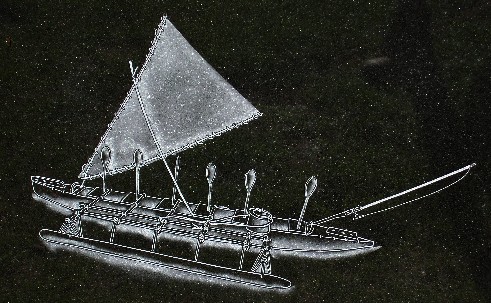 Canoe outrigger
...Custom Stones
Glover Memorials have produced dozens of large scale coloured pictures on custom cut stones, these have included a guitar, teletubbies, an angel and many others.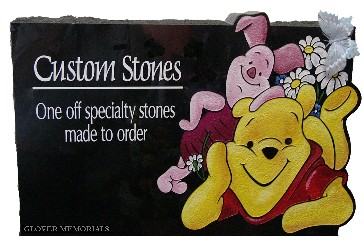 This pooh bear stone is in the Porirua Showroom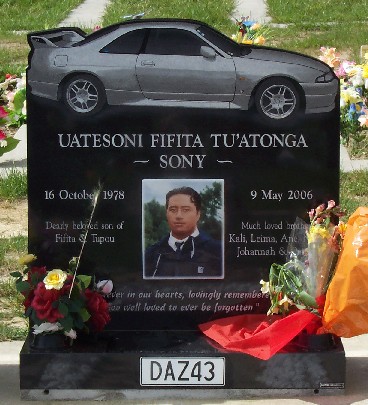 This Memorial with Car is in the Taita Cemetery
...Laser Etching
Laser Etching allows for any picture or photo to be reproduced exactly on granite in black and white. It can then be coloured to produce a wonderful effect.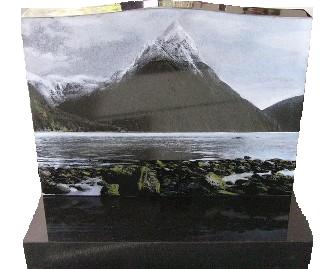 This Coloured Laser Etch is currently in our Lower Hutt Showroom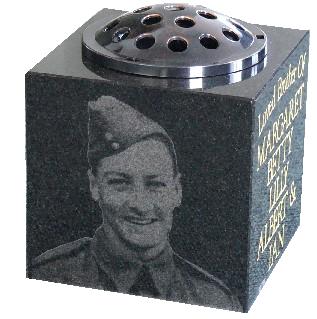 Photo Laser Etched on to a Vase Block to accompany a recumbent desk.
Puffin on a vase block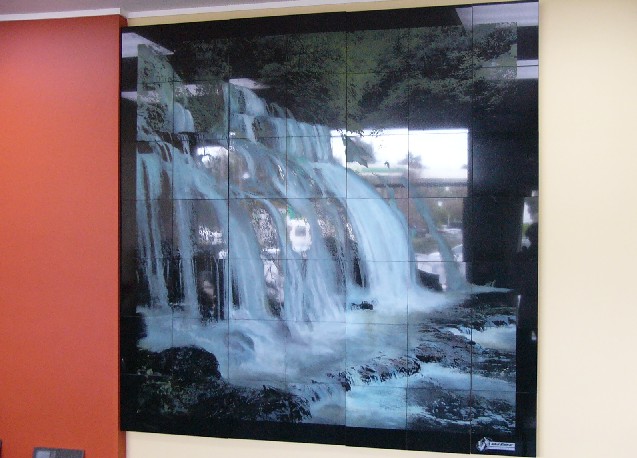 This huge Coloured Laser Etching tile display is in the Porirua Showroom
...Carved Granite
We are now offering extremely beautiful hand carved headstones which can add increased beauty to any memorial.