Bases...
There are a number of choices when it comes to bases that will complement and enhance your choice of stone. Many council cemetery have strict requirements which govern sizes and material type but private cemeteries you can usual have what you would like.
...Plinths
Plinths are usually granite slabs 25mm-50mm thick. They can be used as a low cost option for a base where they are allowed. Also they may be used with a base to add height or additional levels.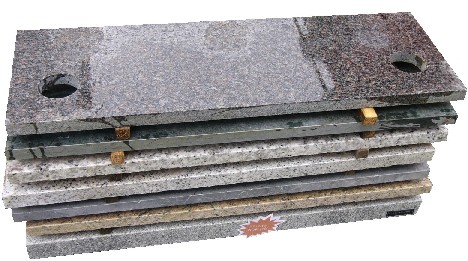 Here are a range of plinths in various colours.
...Granite Bases
Granite Bases are 75mm-100mm thick. Bases come in basically two options M5 splay or block. The splay base can give an additional writting surface although it is possible to inscribe on the block base. Small holes are put into the back of the base to allow dowells to allow stability when a headstone is placed up on it. Large holes are usually put at the front for Vase inserts.




Here are a collection of Splay and block bases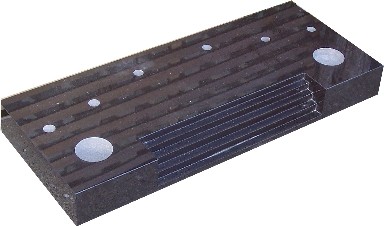 Custom designs allow the option of having a step base.
You can also have a base which is round depending on cemetery restrictions.


It is also possible to have a bases that is long enough to go over a double plot width.